We're convinced that the best design is the result of exploration, research and the open exchange of ideas and different ways of thinking
We're inspired by every project's unique character and potential to make a civic difference. In the pursuit of exceptional and eminently buildable design solutions, we focus not only on outcomes but on high quality professional services. Directors are hands-on across the life of a project and we regularly invite in other specialists to work with our own.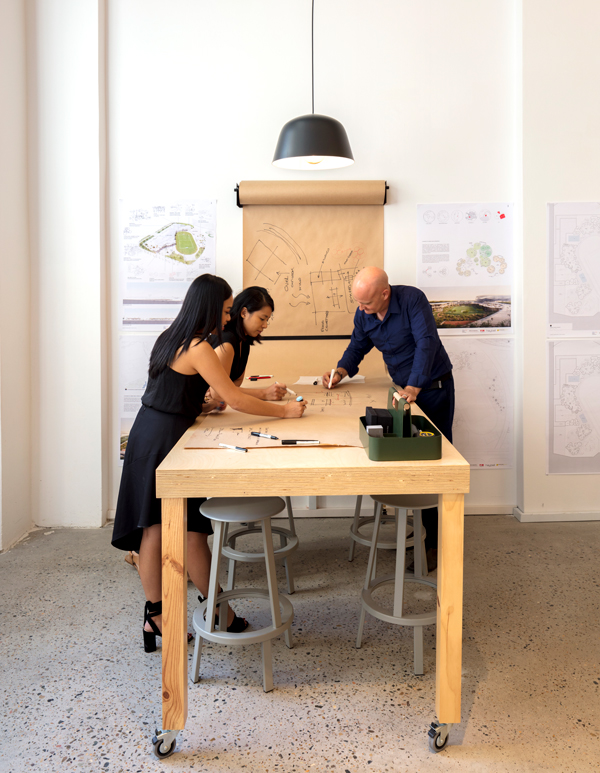 We apply methodical rigour to reveal solutions that could exist for no other project
The meticulous and holistic framework through which we investigate a brief is so much more than a quality process. Harnessing expertise from many fields and disciplines, it involves listening deeply to the needs and ambitions of our clients, tracing back to critically explore root problems, and embracing the pragmatic realities to ensure that every outcome is born of the best creative and researched knowledge. Within a culture of enquiry, this process can unearth new terrain; precedents are revisited for their lessons and reinterpreted for renewed usefulness; and tested conventions might be reaffirmed with greater certainty.
At the heart of everything we do, feeding the exchange of ideas and expertise with our clients and partners, is a dedication to design excellence and a spirit of genuine collaboration.