Profile
Our passion is creating outstanding places and shaping sustainable communities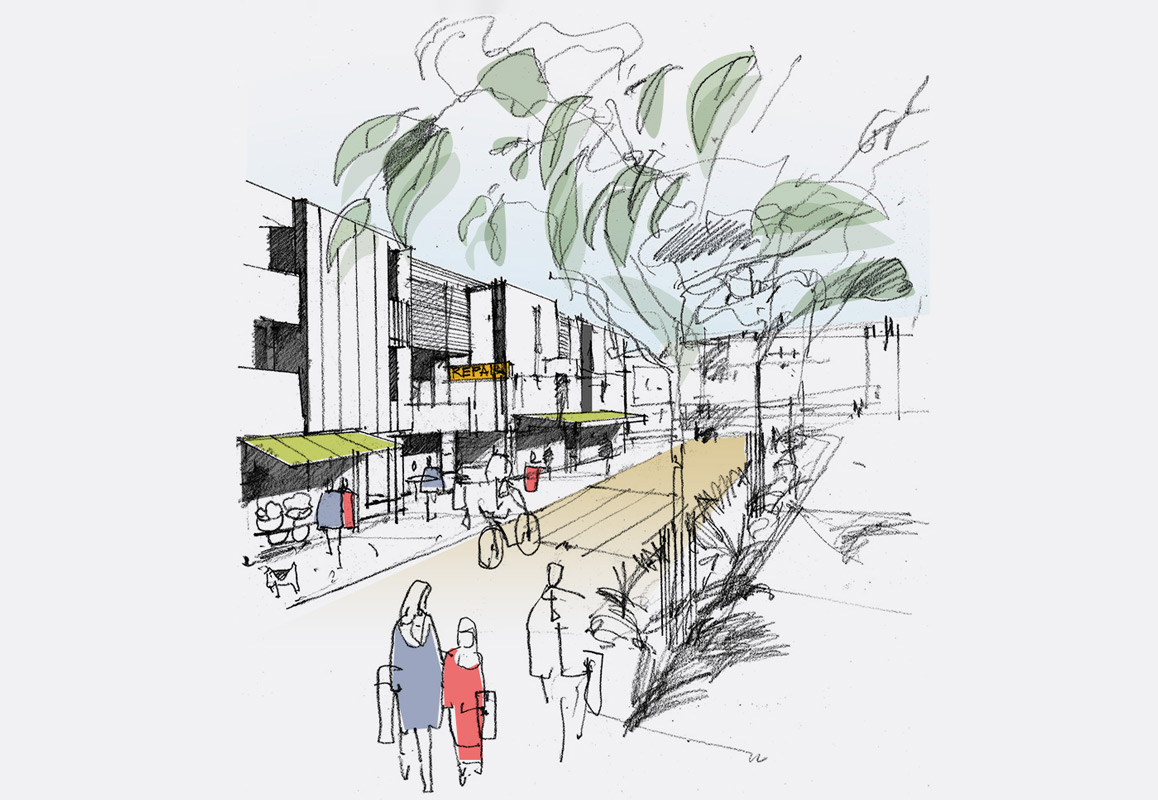 Hayball is one of Australia's largest design practices, with 160+ people working from studios in Melbourne, Sydney and Brisbane. We've intentionally developed a diverse practice which integrates architecture, interior design and urban design expertise, and a design culture that supports clients competitively and creatively.
Over more than 30 years, the company has realised hundreds of projects across Australia, New Zealand, South-East Asia and China – from single and multi-residential buildings to schools and universities, commercial developments and urban design for entire suburbs. The innovative, cohesive and sustainably successful solutions for which we're renowned are achieved through a collaborative and research-driven approach.
Our pursuit of design excellence demands the brightest creative minds, and we make a point of attracting, inspiring and retaining the best. Our workplace is progressive and inclusive, and we're committed to developing individual careers.
Beyond our design output, Hayball is a passionate contributor to the wider design debate. We participate in industry and government advisory panels and are actively engaged in academic research programs. Numbers of our staff have been on design award juries and involved in teaching at university schools of architecture, and the annual Graduate Prize for Architecture at Monash University is among a number of endeavours we support.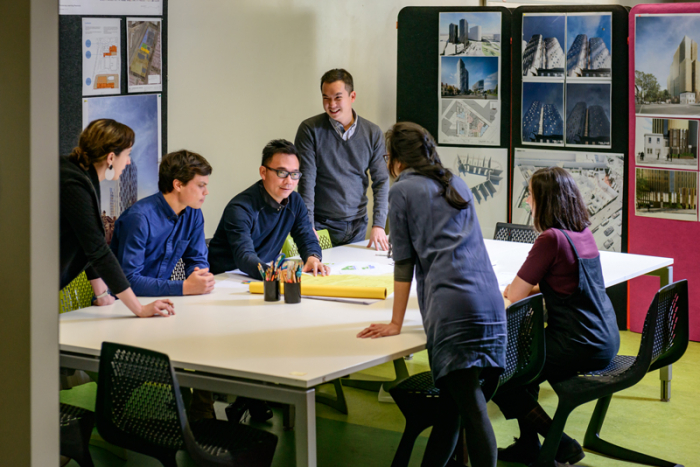 Design Culture
We're convinced that the best design is the result of exploration, research and the open exchange of ideas and different ways of thinking
We're inspired by every project's unique character and potential to make a civic difference. In the pursuit of exceptional and eminently buildable design solutions, we focus not only on outcomes but on high quality professional services. Directors are hands-on across the life of a project and we regularly invite in other specialists to work with our own.
We apply methodical rigour to reveal solutions that could exist for no other project
The meticulous and holistic framework through which we investigate a brief is so much more than a quality process. Harnessing expertise from many fields and disciplines, it involves listening deeply to the needs and ambitions of our clients, tracing back to critically explore root problems, and embracing the pragmatic realities to ensure that every outcome is born of the best creative and researched knowledge. Within a culture of enquiry, this process can unearth new terrain; precedents are revisited for their lessons and reinterpreted for renewed usefulness; and tested conventions might be reaffirmed with greater certainty.
At the heart of everything we do, feeding the exchange of ideas and expertise with our clients and partners, is a dedication to design excellence and a spirit of genuine collaboration.