Resilient communities are at the heart of our practice, our methods, and our thinking
Climate change is the most serious issue of our time – impacting people, climate and land now – and very profoundly within this decade.
There is pressure for change and all stakeholders have a part to play. Hayball has begun to drive change by leading with our own operations, listening and leading on design, advocating for all stakeholders both present and absent, and by championing the values of generations that will be most impacted.
Our vision is of restorative architectural practice, underpinned by integrated research, analysis, design and advocacy, founded on strongly user-centred design values.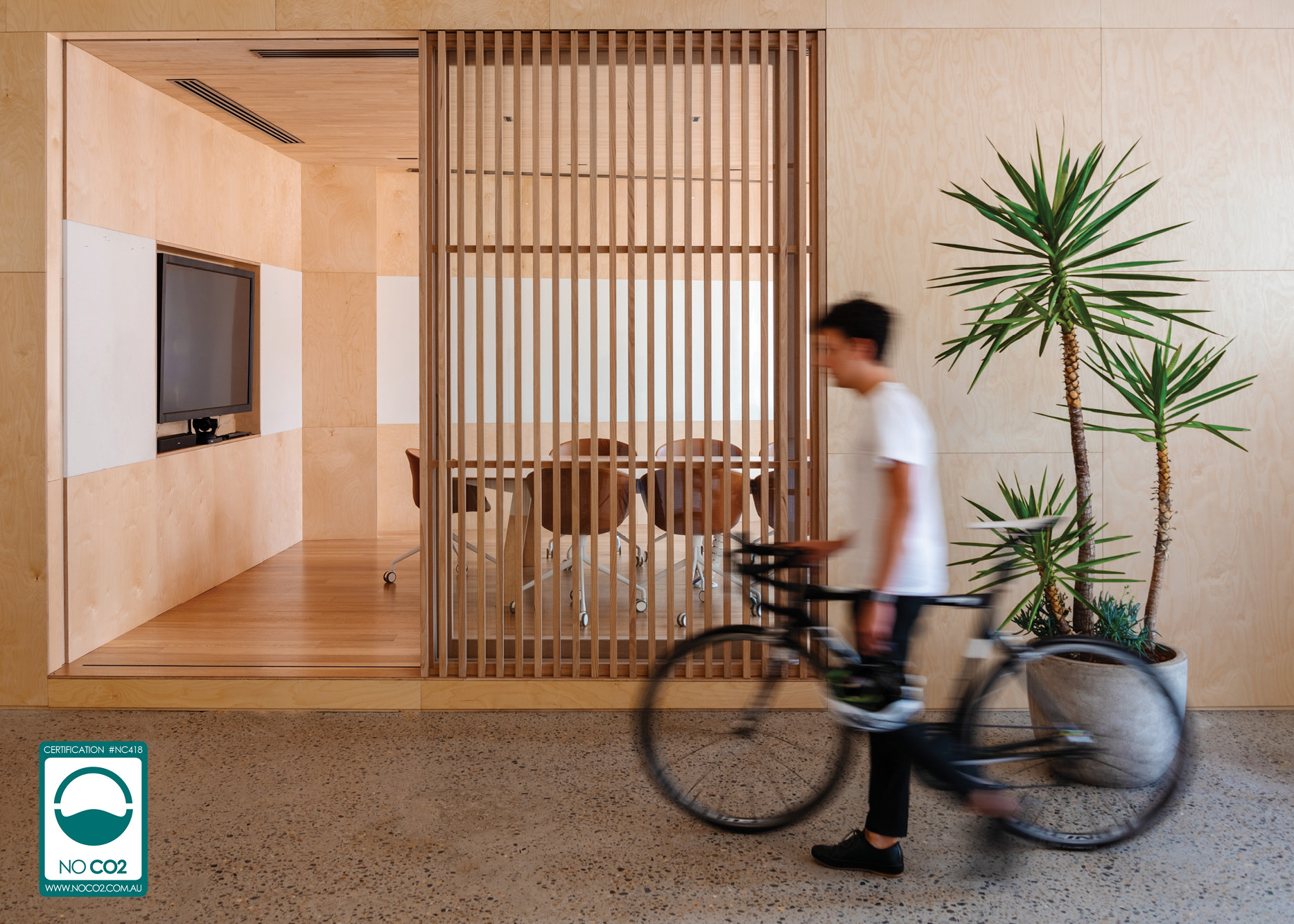 We are dedicated to integrating responsible, ethical and sustainable business practices
We take pride in fostering a diverse, flexible, and inclusive workplace, and are Australia's first architectural practice to introduce an employee share scheme. Our business currently holds a gender balance across all levels. Hayball stands firmly against all forms of slavery, corruption, and violation of human rights. We strive to achieve this by acting ethically, with integrity and with transparency, in all areas of our practice.
Hayball is proudly carbon neutral, certified NoCO2 by the Carbon Reduction Institute, and a signatory of Australian Architects Declare Climate & Biodiversity Emergency. Since establishing our carbon footprint baseline in 2020, we have successfully achieved a 14% reduction in our nationwide carbon footprint.
Becoming carbon neutral was the first step in our journey and we are continuing to make real, positive changes to our business operations to mitigate our direct impact on the planet.
Sustainability has been integrated in Hayball's design approach for over a decade
Our holistic approach invites both research and innovation by design. We collaborate with clients and stakeholders throughout to address a complex matrix of environmental objectives and offer expertise in sustainable construction methods and technologies.
Through the delivery of leading edge projects like the Library at the Docks, Australia's first public building to be awarded a 6-star Green Star rating, we have developed our expertise in mass timber construction methodologies and pre-fabricated modular construction techniques.
We bring award-winning experience working with environmental certification schemes such as Green Star, NABERS, NaTHERS, BREEAM, BESS and the WELL Building Standard. Projects like CRT+YRD within the celebrated Nightingale Village, a socially, financially and environmentally sustainable housing model, reflect Hayball's value of a socially flourishing and equitable future.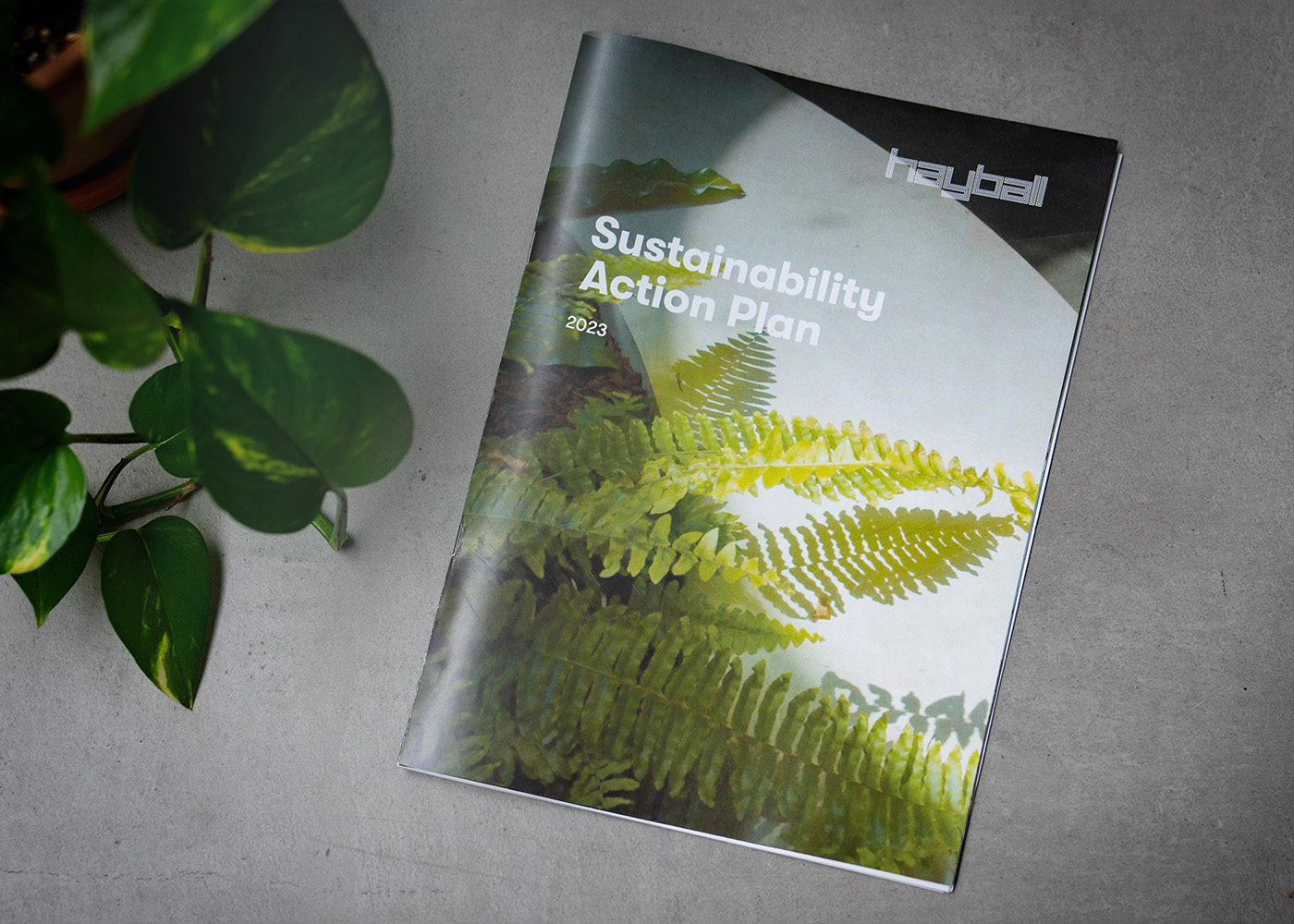 Sustainability Action Plan
Hayball is committed to sustainable practices, and to an actionable plan for real impact.
Our Sustainability Action Plan will shape and improve our approach to regenerative design and business operations to transform the firm's practice by 2030. It formalizes our ambitions into a solid framework for progress, and ensures our on-going alignment of values, goals and practices.
It is a comprehensive roadmap with measurable objectives structured around three pillars deeply important to Hayball: People, Climate and Land.
We are delighted to share our passion and approach towards regenerative design with the industry. Please be in touch if you would like to collaborate or learn more.
Click here to download Hayball's SAP.