CRT+YRD – Nightingale Village Precinct
To keep up to date with the latest news, subscribe to our CRT+YRD newsletter below.
CRT+YRD is one of six architect-designed buildings that make up the Nightingale Village precinct in Brunswick, Victoria. CRT+YRD is Hayball's first building to be constructed under the Nightingale model of design and financing. This page will share the latest news and information about CRT+YRD as it progresses towards completion in 2022 and beyond!
Current Status
Construction: July 2020 – December 2021
Settlement: January 2022
We are excited to share the design and progress of this special project with you all over the coming months.
Please follow @CRT_YRD on Instagram for more photos and updates.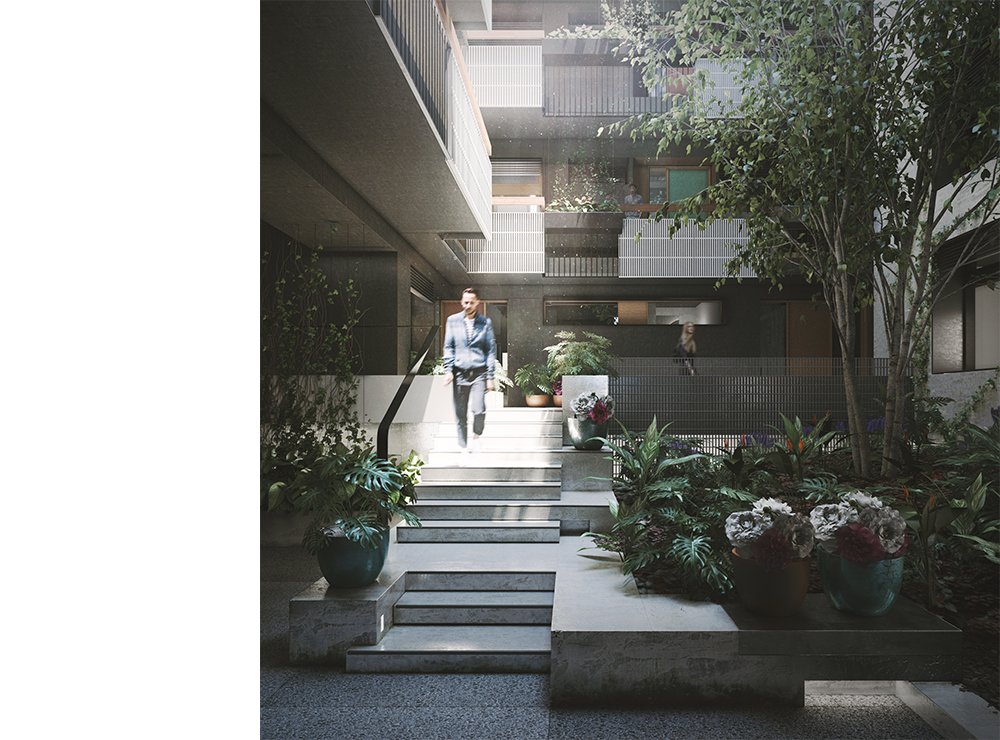 An Identity is born
Hayball's building within the Nightingale Village now has its own identity! After an internal naming competition, we decided to go with a name that simply and succinctly describes its most important feature and the design element that will most define it. CRT+YRD is more than a name, it is an ethos and an identity that will support our building and our residents, as well as encouraging an easy understanding of the idea behind the design.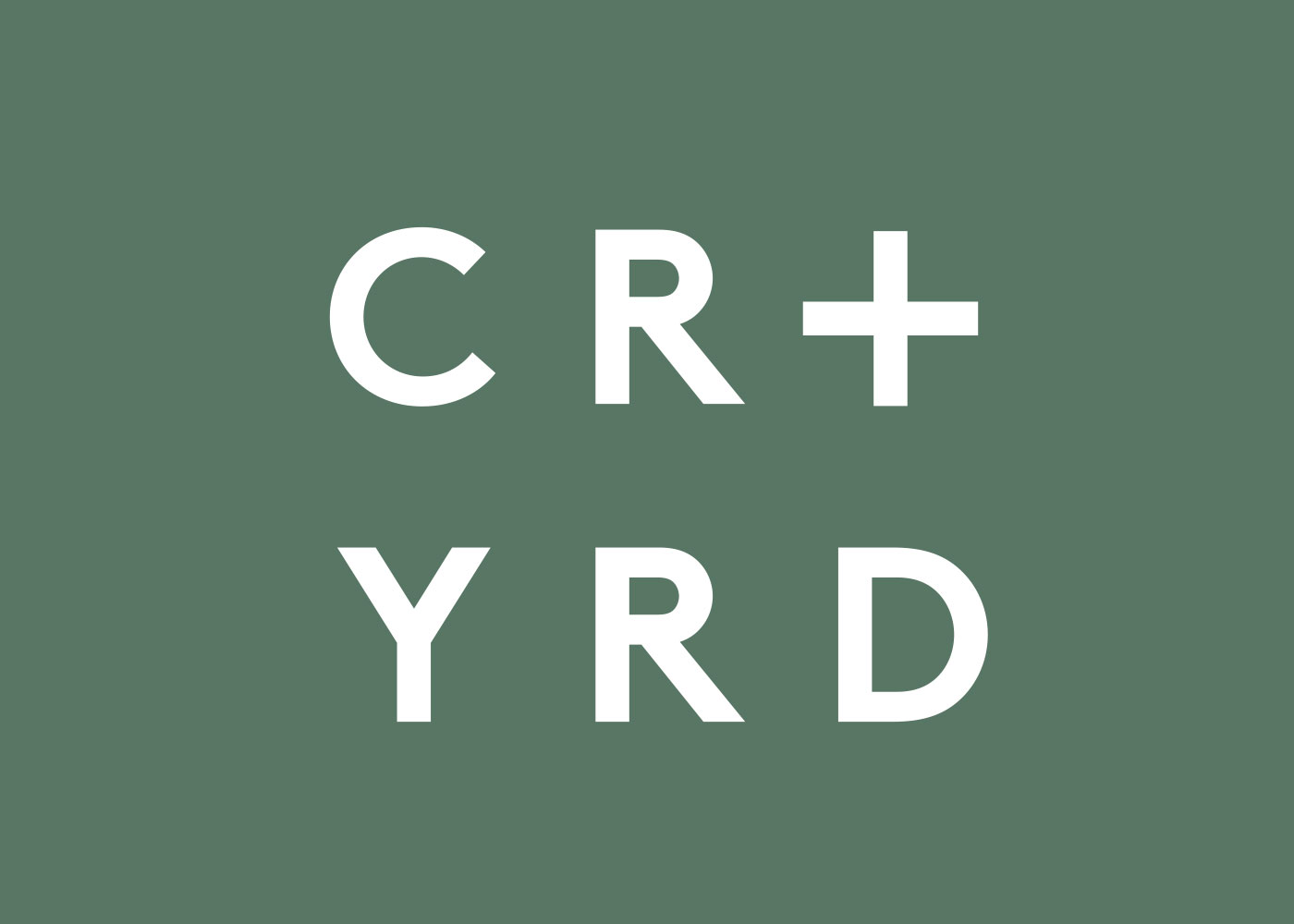 Occupant Over Object
Nightingale Village is an evolutionary development that will ignite Melbourne's urban landscape and showcase the lifestyle and financial advantages of the Nightingale housing model. This important project feeds directly into Hayball's passion for creating outstanding places and shaping sustainable communities.
Together with six other distinguished architectural practices, Hayball jointly invested to secure the Nightingale Village site in Brunswick, and designed one of the seven multi-residential buildings that are being built there under the Nightingale Housing model (that advocates sustainable, high-quality, affordable housing). The development as a whole is being created through a highly collaborative design process, including regular peer reviews and input from future residents to ensure the best results are achieved for each building and the precinct as a whole.
The Hayball building is named CRT+YRD, a name that describes its most important feature and design element. CRT+YRD also reflects the ethos and an identity that supports the building and its residents. Designed from the inside out, the architectural response was driven by the site and its context to provide a unique internal response that brings joy and delight to residents.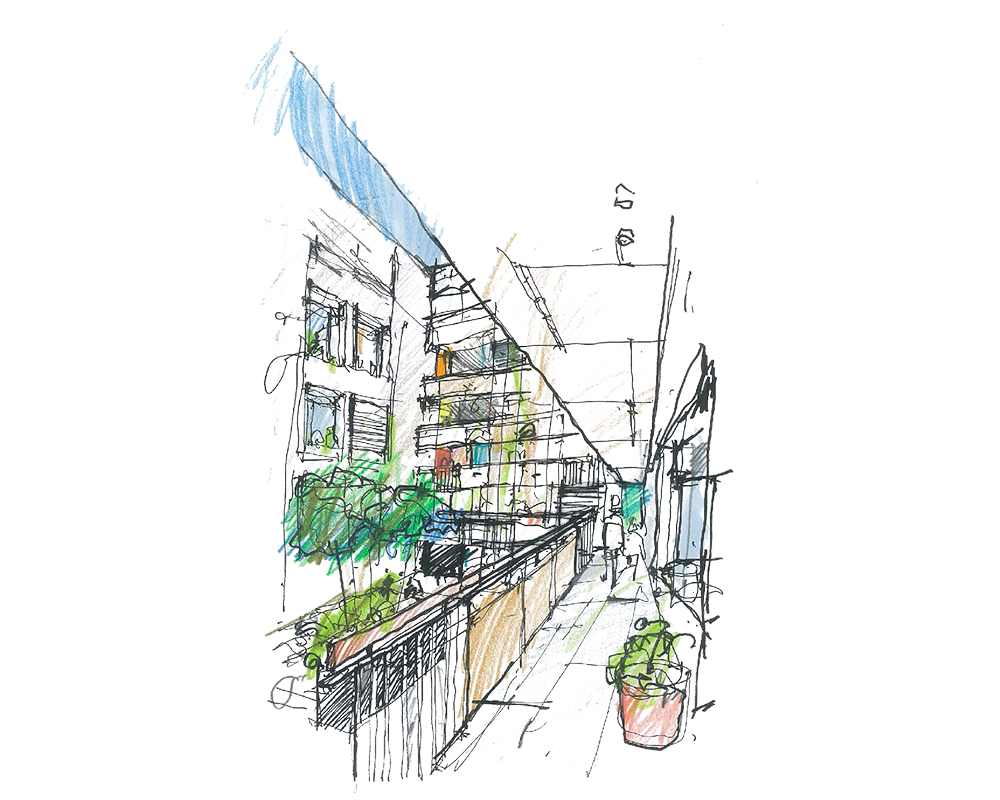 Designed from the inside out
Hayball has designed CRT+YRD from a human-centric, user-first ethos that celebrates community and provides settings that allow for interaction, prioritising occupants over objects. The courtyard at the heart of the building was the primary catalyst for the design, and has also become the characteristic motif for the whole project, providing abundant lighting as well as passive ventilation and surveillance throughout.
By designing from the inside out and keeping the focus squarely on the resident experience CRT+YRD ensures that all homes provide opportunities for connection and retreat, with thoughtful landscaping, plants and shared garden spaces contributing to the oasis of calm at its core and supporting a healthy vibrant community.
Nightingale Village Architectural Collaborators: Architecture Architecture, Austin Maynard Architects, Breathe Architecture, Clare Cousins Architects, Kennedy Nolan and WOWOWA Architecture
Creating places where people want to live not leave!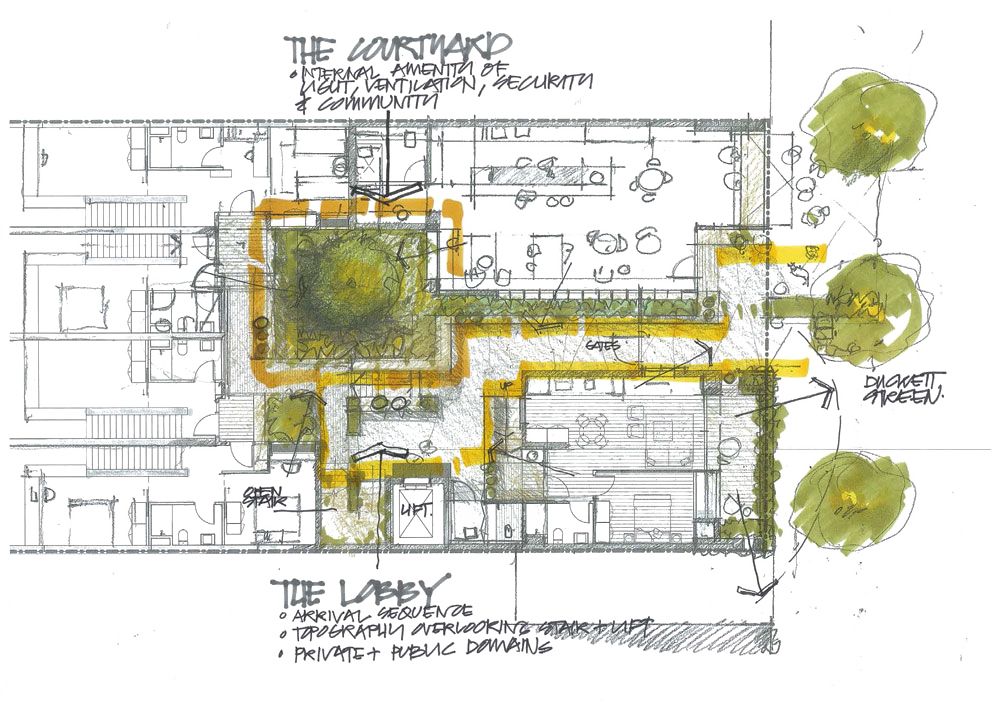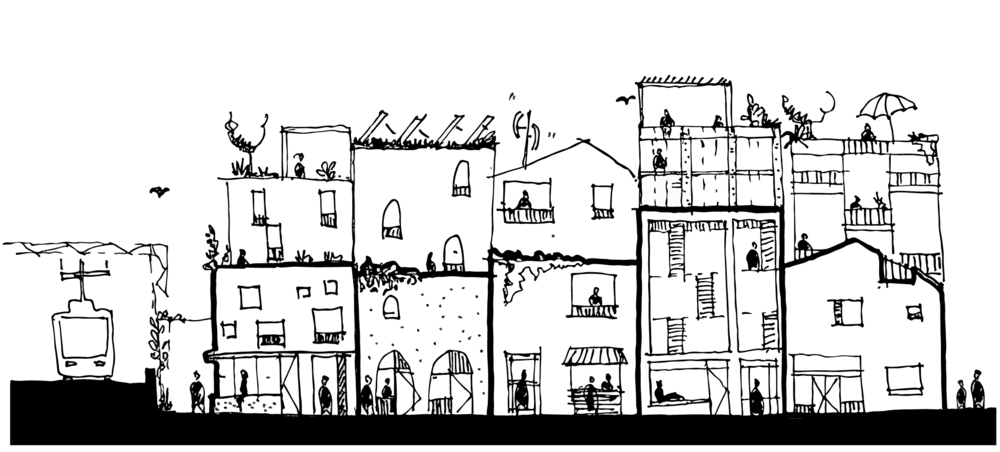 Timetable
CRT+YRD purchaser information session and ballot opens – 20 February 2019
Purchaser enquiry period – 21 February – 13 March 2019
CRT+YRD ballot closes 6pm – 13 March 2019
CRT+YRD ballot drawn and participants notified – 15 March 2019
Construction – July 2020 – December 2021
Settlement – January 2022