Hayball was approached by the European Cultural Centre in 2017 to exhibit at the Venice Biennale as part of their biennial exhibition "TIME SPACE EXISTENCE" curated by the GAAF (Global Art Affairs Foundation) and presenting a wide selection of works from architects, photographers, sculptors and universities from across the world.
Time—Space—Existence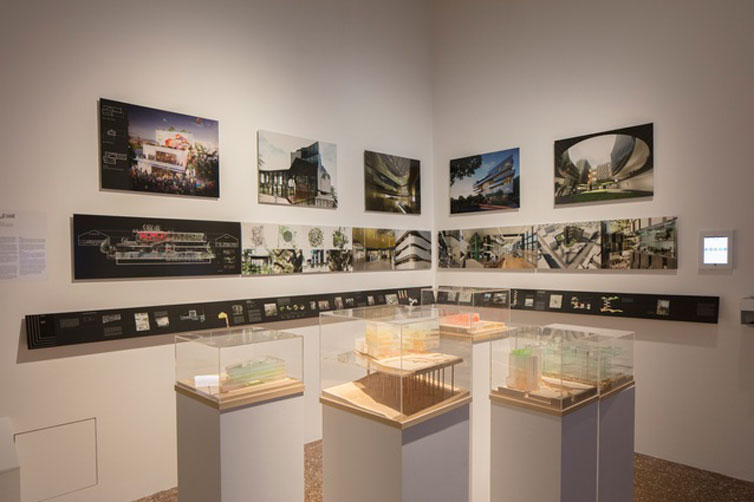 An Exhibition in collaboration with
Anna Fairbank, Architecture: Art: Environment
Mark Jacque, Openwork Landscape
Celeste Raanoja, Nikola Kovac, MAKE Models
 Venue: 16th International Architecture Exhibition | La Biennale di Venezia
Opening dates: 26 May to 25 November 2018
Curator: GAAF (Global Art Affairs Foundation)
Support: European Cultural Centre
Address: Palazzo Mora, Strada Nova 3659, Venice
For over 30 years, Hayball has been critically engaged with the challenges that face contemporary society and the unique contribution that architecture makes to communities. We are committed to creating both depth and breadth across our practice, and we achieve this through rigorous research-led design and a commitment to inclusive and comprehensive architectural solutions that always strive to thoughtfully and sustainably transition our evolving built environments.
The Hayball Exhibit
Themes of space, time and existence encompass a staggering number of ideas and opportunities, interconnected concepts, philosophies and principles that govern the universe and the human condition. As architects, our remit is bound by the constraints of the physical universe, but not limited by them—used instead to reconsider spatial intelligence that inspires and informs a meaningful architectural solution.
Hayball projects are not defined by a particular style., We approach design by acknowledging purpose, constraints and opportunities equally. By encouraging collaboration, we celebrate and embrace elements that inherently shape design outcomes and advocate a contextual understanding through a rigorous culture of research.
The five projects included in the exhibition, highlight our philosophy, illustrate our thinking and show how it is applied across forms and locations to achieve architecture that enriches lives and provides spatial inventiveness. Their composition is the product of a specific time in an Australian context: vertical schools serve new urban populations and the regeneration of densified urban areas, housing for a generation of younger learning cohorts serve an increasing number of students choosing to study in Australia (particularly from overseas), and the Pride Centre is an expression of an inclusive approach to gender equality.
_Time

Design occurs and architecture is built within the constraints of linear time, but we are capable of thinking outside of these boundaries. Within the Australian context, we are particularly fascinated by the notion and process of repair and recognition across deep time, examining and valuing indigenous origins in an urbanised landscape, mapping traces, and incorporating design anthropology that looks for evidence of the past to better understand land and culture. While the nature of time means that there is a before and an after, we endeavour to design outside of this, applying enduring methodologies to create opportunities for exchange between people and the spaces they inhabit, an ongoing dialogue that shapes the built environment to reflect the active and passive engagement of architecture.
As a function of political, economic, and social influence, time defines a moment: 'this point in time', whereas we see time as a deeper and more spatial dimension. Our projects are nimble and responsive to the time in which they exist, responding to changing needs, expectations and forms of existence.
_Space

In architecture, as in life, space is made up of the intersecting territories between topology and topography, urban and public, interior and exterior. Ultimately the spaces we design are destined for human occupation and their parameters of comfort, experience, socialisation, and functionality are universal.
Learning from space is fundamental to Hayball's practice; spatial principles work across scales and disciplines allowing a cross-pollination that encompasses spaces of all kinds, with one overarching foundation—a refusal to be formulaic. This does not mean projects must be radical. Hayball carries a tradition of design that migrates between projects, deploying a range of core tactics distilled over time and refined to suit the project context.
_Existence
Existence is essential to life, and occurs in a place. As architects, we influence the places where living happens, our responsibility is to ensure that every space we influence builds toward a lived-space experience of thoughtful design, material presence, social memory, culture, durability and intention—a re-evaluation of assumed modes of existence acknowledging social, spatial and material conditions.
The underlying endeavour behind our work is an ambition to design buildings and places that will be lasting, and to pre-empt change that supports future patterns of use. Our tactic to support this ambition involves stimulating behavioural change—using architecture to push perceptions—questioning the status quo, distilling the fundamental requirements of a project, and incorporating evolutionary elements.
This approach means that architecture can be used to open up new behaviours and occupations of space, and stems from an intimate and disciplined understanding that time and space are the cornerstones of existence. Architectural terroir can be a genuine catalyst for ingenuity. Every condition creates a meaningful palimpsest that merges time, space and existence in a way that can be used to ensure genuine connection and an embedded determination to achieve the best possible solutions to living through design.
---
Victorian Pride Centre
Building Area: 7000m2
Location: St Kilda, Melbourne, Victoria, Australia
Competition 2017

The new Victorian Pride Centre aspires to create a loved and lasting home for equality, diversity and unity for the LGBTQI community, while equally ensuring that the inherent history, values and culture of this community are embedded and embraced in the built experience. The design presents a vibrant and flexible 'public house' that harmonises contrasting needs, as well as accommodating up to ten major allied organisations, alongside flexible multi-use spaces for tenants and the wider community.
Nestled between a very public face on bustling Fitzroy Street and its more sedate suburban context on Jackson St, the site works within its context, illuminating a wide array textures and styles unique to St Kilda, and generating relational opportunities as well as a local sense of domus.
These universal theories of domus and home conceptually adapt into use as an authentic modern-day public house.  A quilt pattern effectively maps the domus of place as both an operative design and a motif that reflects St Kilda's rich and diverse urban tapestry, identifying and activating the Centre's presence on Fitzroy Street. This strong and vibrant theme aims to reflect a confident gesture of welcome both internally and externally in simple and substantial form.
Community participation and exchange is encouraged via an interactive and inclusive physical archive as well as the Centre's focus on a spirit of genuine welcome and accessibility, both aspects forging analogous forms within this living 'cabinet of curiosities' respectfully nurtured inside the intimate structure of Melbourne's familiar urban laneways. In this context, the laneway works as an experiential passageway, vertically linking grotto-like spaces with larger communal and civic 'house' spaces across the site. This is a place of colour, pride and strength, built for enjoyment and participation.
---
Trinity College, University of Melbourne
Area: 3900m2
A hall of residence for 110 students
Location: Trinity College, Parkville, University of Melbourne, Victoria, Australia
Completion: 2020

Hayball and Openwork Landscape are currently undertaking the 'Project 100' design commission at Trinity College, a ground-breaking concept in student residences for Melbourne University. Conceived as a contemporary building set within in an historic and iconic 19th Century cultivated landscape, surrounded by formal 'Oxbridge' style campus buildings.
Our approach is collaborative, working with a range of organisations interested in the concept of repair and rejuvenation as well as gradual and organic 'slow site' architecture principles in order to gain a better understanding of the deep connection to indigenous culture and the profound importance of ancient and modern landscapes to the College, including its central playing field known as the Bulpadock and the Project 100 site.
The fold informs our approach to understanding a hidden collision of time and place and asks how we can renegotiate boundaries across a site and its forms. This understanding informs a strategy that unpacks palimpsests, latent conditions, and refreshes other ephemeral modes. In asking about what a place might look like influenced at its inception by indigenous and spatial environments, these other layers may invert the 19th century space and create speculative counterpoints that reframe the traditional architecture and landscape masterplan as an immersive experience.
Reconsidering a post-colonial perspective to emphasise a more horizontal and temporal perception of place, and rethinking what may have happened under different conditions, informs an evolutionary contemporary strategy. Indigenous planting interlaces with existing native and European deciduous tree-scape, and new built typology is reconstructed as a more porous interface. Rusticated masonry pitch and height are in effect realised as an escarpment (analogy) and a shifting landscape of transparency and solid masonry where critically, the inner program experience is pushed both inside and out, creating expanded configuration and sight lines, and imploding the 19th century brick and vine facades with punctuated windows.
A non-exact, non-prescribed experience, landscape is the masterplan anti-aesthetic, where the trace of walking informs immersive reconciliation of the material, ephemeral, and physical.
---
Richmond Secondary School
Area: 6350m2
Location: Richmond, Melbourne, Victoria, Australia
Completion: 2019

Sitting in a dense, multi ethnic inner urban area of Melbourne, the Richmond Secondary School extends across two contrasting sites: the academic precinct and the athletics precinct, and caters for 650 young adults in years 7-12. The school incorporates a number of multi-functional spaces that are shared with the local community to actively encourage cross-cultural and intergenerational learning opportunities.
The academic precinct forms the central focus of this exhibition work, showing a four-level building that makes a strong and robust architectural statement on the future of education in the neighbourhood and aligns with broader research contexts across different education levels. The building includes learning spaces that are adaptable and flexible to support new approaches to pedagogy and promote a range of activities and experiences for the student cohort. A close focus on work-flows, traffic patterns, and activity levels generated the interior elements of the project to reflect current and projected requirements with inbuilt flexibility.
The Athletics Precinct has been constructed, and provides competition grade netball courts, community facilities and public spaces. A Performing Arts Space with theatre, dance & drama studios, music practice room and a recording studio will be available for community use outside school hours, and the nearby Richmond Recreation Centre with pool and gym will be used by the school. Students will also use a food technology facility at the neighbouring Lynall Hall Community School. This ethos of communal and shared facilities sits at the heart of this project, and informed every step of the design process.
---
South Melbourne Primary School
Area: 6000m2
Location: South Melbourne, Victoria, Australia
Completed: 2018

Rising to a height of six storeys SMPS is Australia's first government-funded vertical school. The building integrates shared school and community spaces for a growing community and expresses a model continuum of life and experience across learning, work, and play.  As well as a government primary school for 525 students, this project integrates a kindergarten, maternal and child health clinic, multi-use community rooms and indoor and outdoor multi-purpose sports courts.
The school is located within the 2.5km2 Fisherman's Bend Urban Renewal Area of Melbourne, which is expected to grow to 80,000 residents over the next 40 years.
Synergies are created through the shared use of program spaces, cooperative management and governance, and working in partnership to develop community education programs and community ventures. Urban intensification and the contemporary pedagogical development connects to the community whereby the urban environment is considered an extension of a more extravert educational setting that houses both education, community, and public activity.
This new paradigm, reflects both the changing industrial heritage of the area and the much older and deeper geological layers of Coode Island Silt below the ground plane, combining to enable observation and honouring of the specific design conditions that are in turn reconciled as conceptual plateaus.
---
Melbourne University Innovation Precinct, Student Accommodation
Area: 16,000m2
Location: Carlton, Melbourne, Victoria, Australia
Completion: 2020

This project provides living accommodation for 528 of the University's postgraduate students, visiting academics and undergraduates. The plan form of the building inserts as a puzzle piece, completing the fourth quarter of a masterplan designated as the indoor and outdoor public spaces, knowledge, learning, teaching hub for advanced engineering and science, and the Science Gallery Melbourne.
Formally, the design explores the ecosystem of major teaching and research across science and culture, enabling academic and industry partnering and entrepreneurship through a new horizontal and vertical terrain of collaboration, fostering a mix of exchange, interaction or discreet focus. A court organises the urban form of the site, to connect the interior with the wider Carlton precinct. A vertical circulation spine connects two accommodation wings, linking living, learning, social, creative and recreational spaces throughout the building to the rooftop.
The context for living expression derives from Carlton's commercial and retail-strip street – a community hive characteristic of the inner Melbourne suburbs. This urban street is conceptually adopted and rotated vertically through the building, to create visual and functional porosity, exposing the living, learning, and social life within. In this way the building expresses the creative collision of people and ideas.
Careful consideration is given to the apartment mix, and the variety and dispersal of communal spaces in creating a recognisable and stimulating city home.
Conclusion
These projects represent a five-year interval, 2015-2020, within a 34-year practice spectrum. What is interesting for us is the lens of the present—the abundance of vast and emerging local and global themes that are generating discussion and evolutionary approaches to design. The possibilities to champion an expansive practice, encompassing a range of hybrid typologies across art, civic infrastructure, urban design and incorporating new forms of learning, living and working environments are enabled through a robust engagement in the cross-pollination and active sharing of knowledge beyond typological and sector boundaries as well as leading the research and testing of evolving ideas and combinations. These projects present the state of a particular place and design processes, but also illuminate new directions and speculations that come from meaningful collaborations and critical reflection, as a form of Freespace.
A link to a PDF version of the exhibition contents can be found here
Team Credits:
Andreas Rivera
Ann Lau
Caroline Miller
Eleanor Peres
Marcus Ieraci
Mary Grant
Nigel Ling
Rennie Liffen
Sarah Buckeridge
Taya Brendle
…. and everyone at Hayball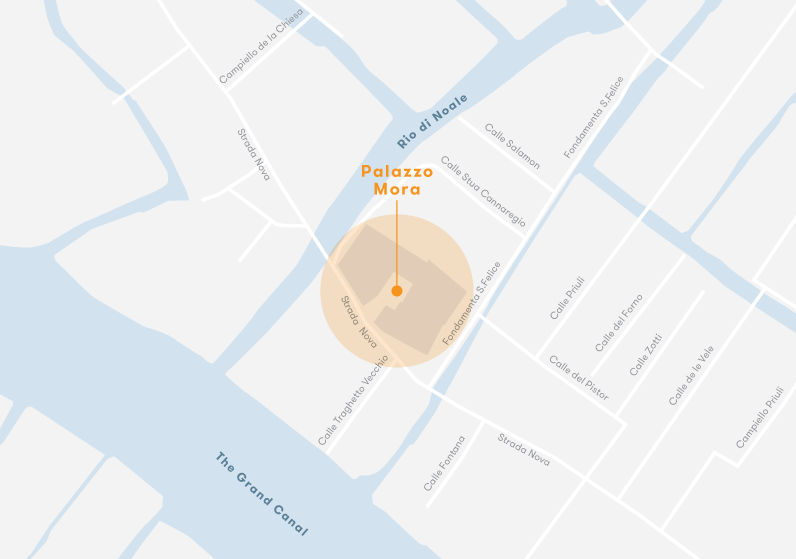 List of practices exhibiting at Palazzo Mora and Palazzo Bembo:
Daniel Libeskind, Curt Fentress, S.O.M., Odile Decq, Hayball, MVRDV, MCM Group, Jean-Paul Viguier, BEHF Ebner, L35, Francois Roche, Mathias del Campo, Nikken Sekkei, Denise Scott Brown, Moshe Safdie, Kengo Kuma, Peter Eisenman, Richard Meier,Sophie Berthelier, Veronique Dscharrieres, Amelia Tavella, Toshiko Mori, Space 4Architecture, MDAStudio, plus…
Institutions:
MIT, Nanjing University, Tonji University, Simon Twose and Victoria University of Wellington, Monash University, American University of Dubai, Stanford University, TU Delft, ETH Zurich-Singapore, the Universities of Arkansas, North Carolina, Syracuse, Cincinnati, Buffalo, Oklahoma and a cooperation with the Design Futures Council and the Mies van der Rohe Foundation.
Media:
Architecture AU – Australian showing at Venice Architecture Biennale satellite exhibition
Architecture & Design – Hayball takes on vertical schools at this year's Venice Architecture Biennale