Hayball is extremely honoured that Nightingale Village with CRT+YRD, our affordable housing project that prioritises inclusivity and community, was selected as a winner of the prestigious 2023 Urban Land Institute (ULI) Global Awards for Excellence.
This award recognises the full development process of a project – not just its architecture or design, although these elements play an important role. The six winners – which include two developments from North America, two from Europe, and two from Asia Pacific – were selected out of 128 projects.
The jury evaluated projects and programmes on the extent to which they:
Achieve marketplace acceptance/financial success
Achieve a high standard of excellence across a range of disciplines – architecture, design, planning, construction, resiliency, economics, management, etc.
Have a positive impact on communities and/or immediate context
Are environmentally sustainable and/or resilient
Provide a model or strategy that can be replicated in other projects or communities
Thank you to the 2023 ULI Global Awards for Excellence Jury:
"This year's finalists across the three regions included a wide breadth of diversity of building types and sizes, as well as for profit and non-profit, but what ties them all together, beyond design excellence, is their contribution to their community vibrancy and spirit.
Each finalist demonstrated pioneering efforts in land use that are worthy of emulation by other developers, and the global winners exhibited the highest degree of alignment with the award criteria, each in their own creative ways. Moreover, the winners often pushed the envelope of sustainable development and carbon net-zero technologies – I'm happy the ULI Global Award for Excellence is playing a part in finding innovative ways to solve this global environmental issue." – Albert Chan, Jury Chair, Director of Development Planning and Design, and Chief Sustainability Officer, Shui On Land (SOL) Shanghai, China.
Thank you  to everyone who was a part of the Nightingale Village development.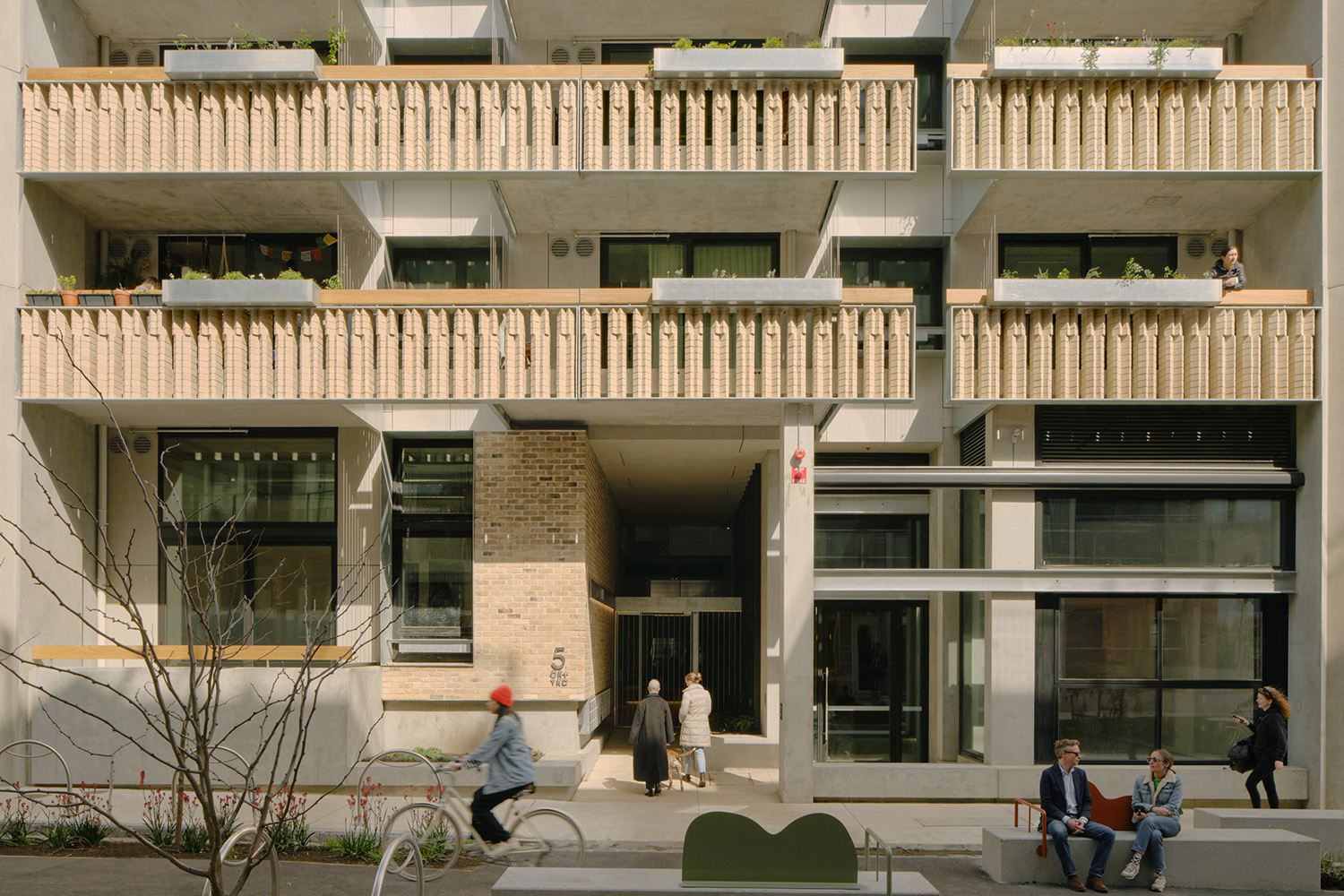 Developer: Duckett Acquisition Collective Pty Ltd  Design Architects: Architecture architecture, Austin Maynard Architects, Breathe, Clare Cousins, Hayball, Kennedy Nolan, Openwork, Fontic⁠, Hacer Group and Nightingale Housing
Executive Architect: Hayball
Builder: Hacer Group
Fontic – Project Manager
Urban Planner – Hansen Partnerships
Quantity Surveyor – WT Partnerships
Engineer (including structural, mechanical, services, electrical, fire, hydraulic, facade etc. as appropriate) – WSP
Building surveyor – Steve Watson & Partners
Access Consultant – Access Studio
Acoustics – ARUPs
ESD – WSP for sites B, C and G + Umow Lai for D, E and F.
Wayfinding – Olax Pty Ltd
Arborist – Tree Logic
Traffic – GTA Consultants
Waste Management – Leigh Design
Landscape Designer – Openwork, Amanda Oliver Gardens, Eckersley Garden Architecture
Town Planning Consultant: Hansen Partnership
Urban Design: Breathe, Openwork and Andy Fergus
Landscape: Openwork, Amanda Oliver and Eckersley Garden Architecture
ESD consultants: WSP (Precinct Documentation and pre planning Sites A, B & C / Hip V Hype Sustainability (Strategy and Site F pre planning) /Umow Lai  (pre planning sites E, D & G)
Project Photography: Tom Ross