We are pleased to share that Nano Nagle Learning Centre at Domremy College has won the Special Commendation Category at the Association for Learning Environments (A4LE) Project Awards during the LearningSCAPES conference in Chicago, America.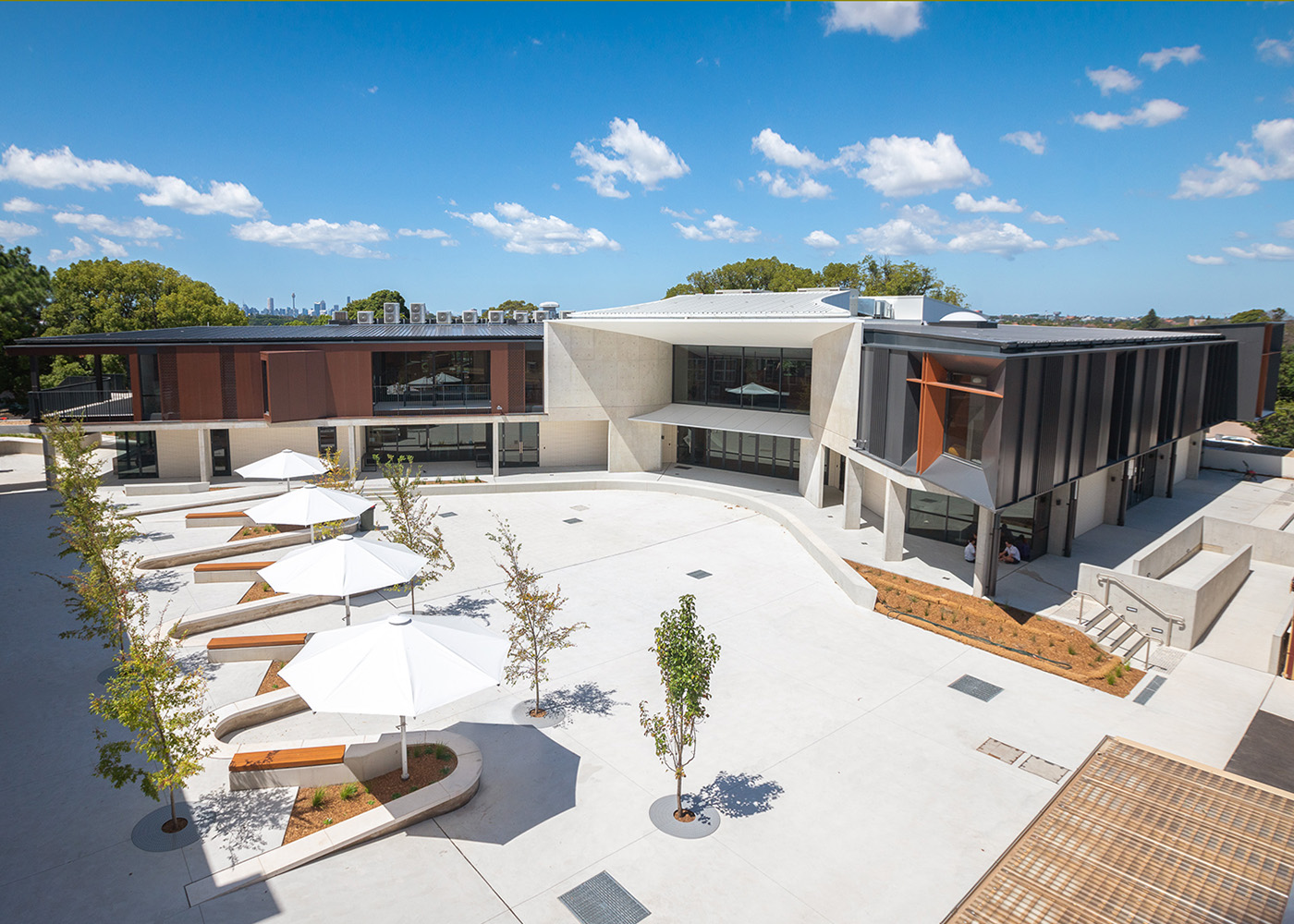 The Learning Environments Jury commented:
"The Nano Nagle Learning Centre project is more than just a building; it's a testament to the power of thoughtful planning, extensive research, and collaboration. This innovative space, which includes a school library and senior center with a shared Learning Hub, serves as the beating heart of Domremy College, bringing students and staff together in a transformative way..''
The Nano Nagle Learning Centre defines a new heart for Domremy College. It includes a school library and senior centre with a shared Learning Hub, bridging students and staff across stages. The project is the result of an extensive planning process from master planning to prototyping to inform the design and build user capability in the transition to new innovative learning spaces.
From the Solais Sandpit prototype to the Nano Nagle Learning Centre, the Domremy College story transcends a typical building project. It is an exemplar for how a design process involving research, co-design, post-occupancy evaluation, prototyping and piloting can upskill a school community to participate in rich conversations bridging pedagogy and space, and importantly, build the capacity of future users to co-inhabit a collective vision.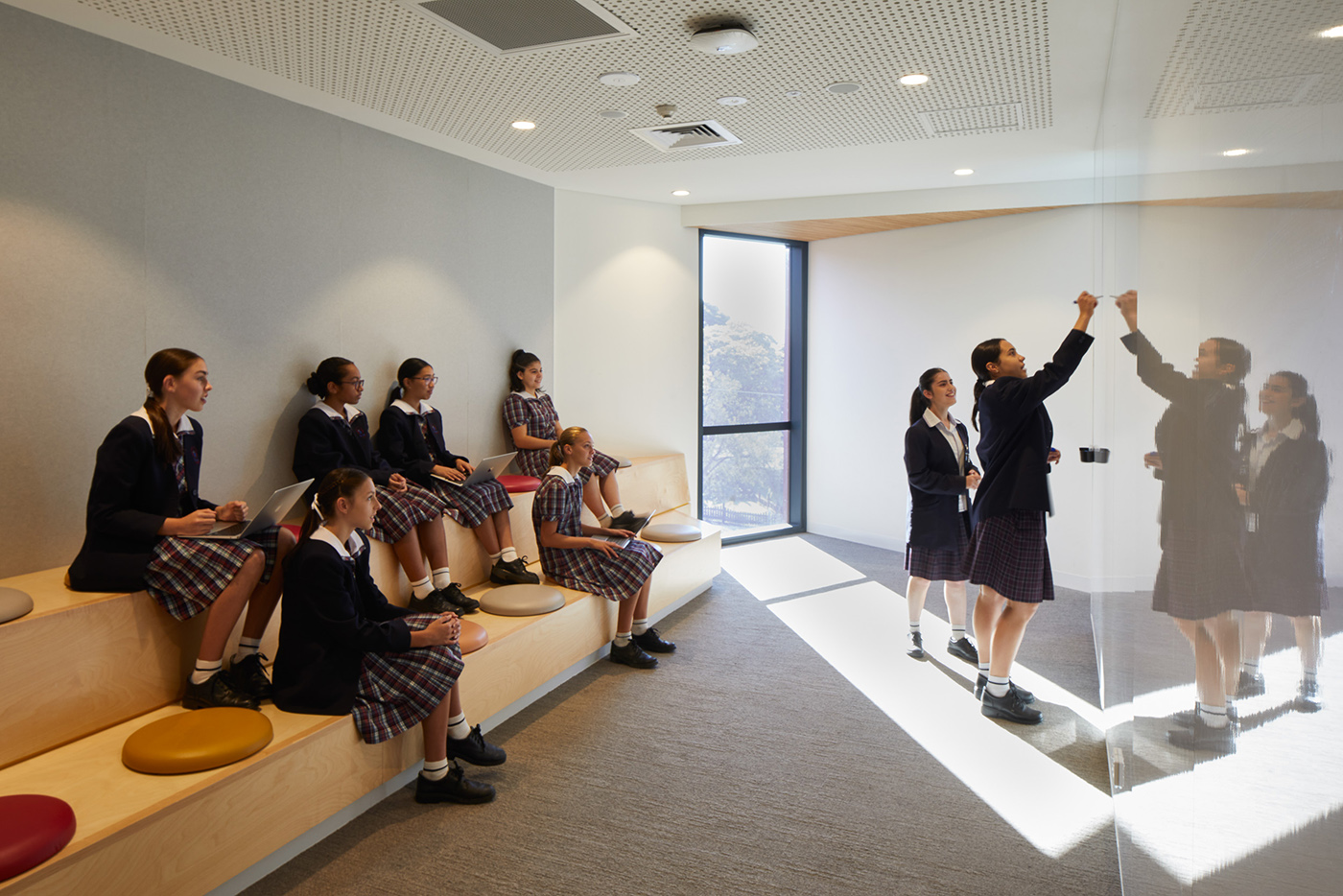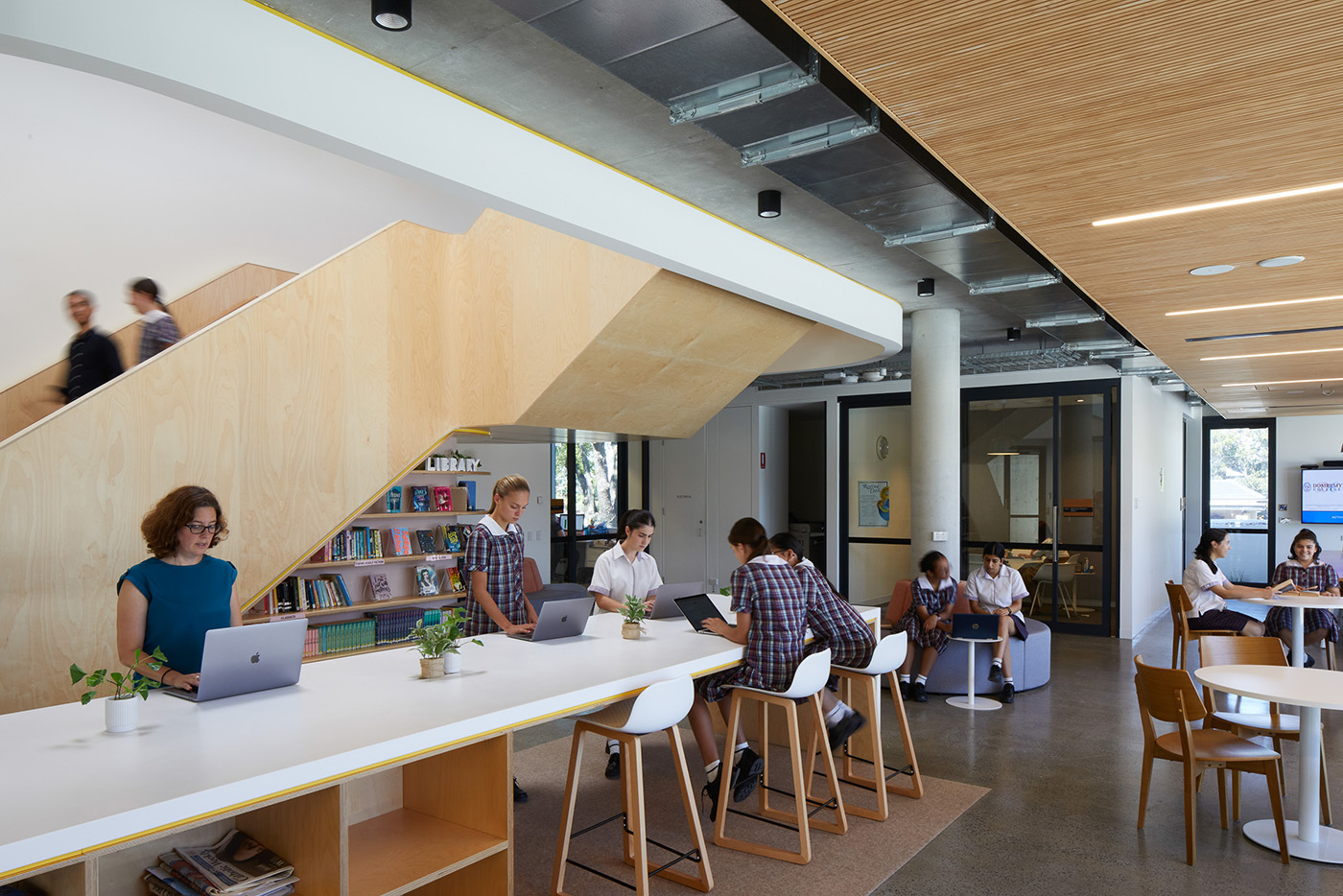 About Special Commendation Award
These awards recognize components or aspects of projects that demonstrate innovation in supporting the Core Values. A component space could be an outdoor learning environment, a creative learning space, community space, media center, makerspace, etc. Other special aspects could be the authentic engagement of diverse voices, a connection to the wider community, etc. The jury can elect to award any number of these awards (if any) and can also move projects between categories of Project Awards and Special Commendations at their discretion.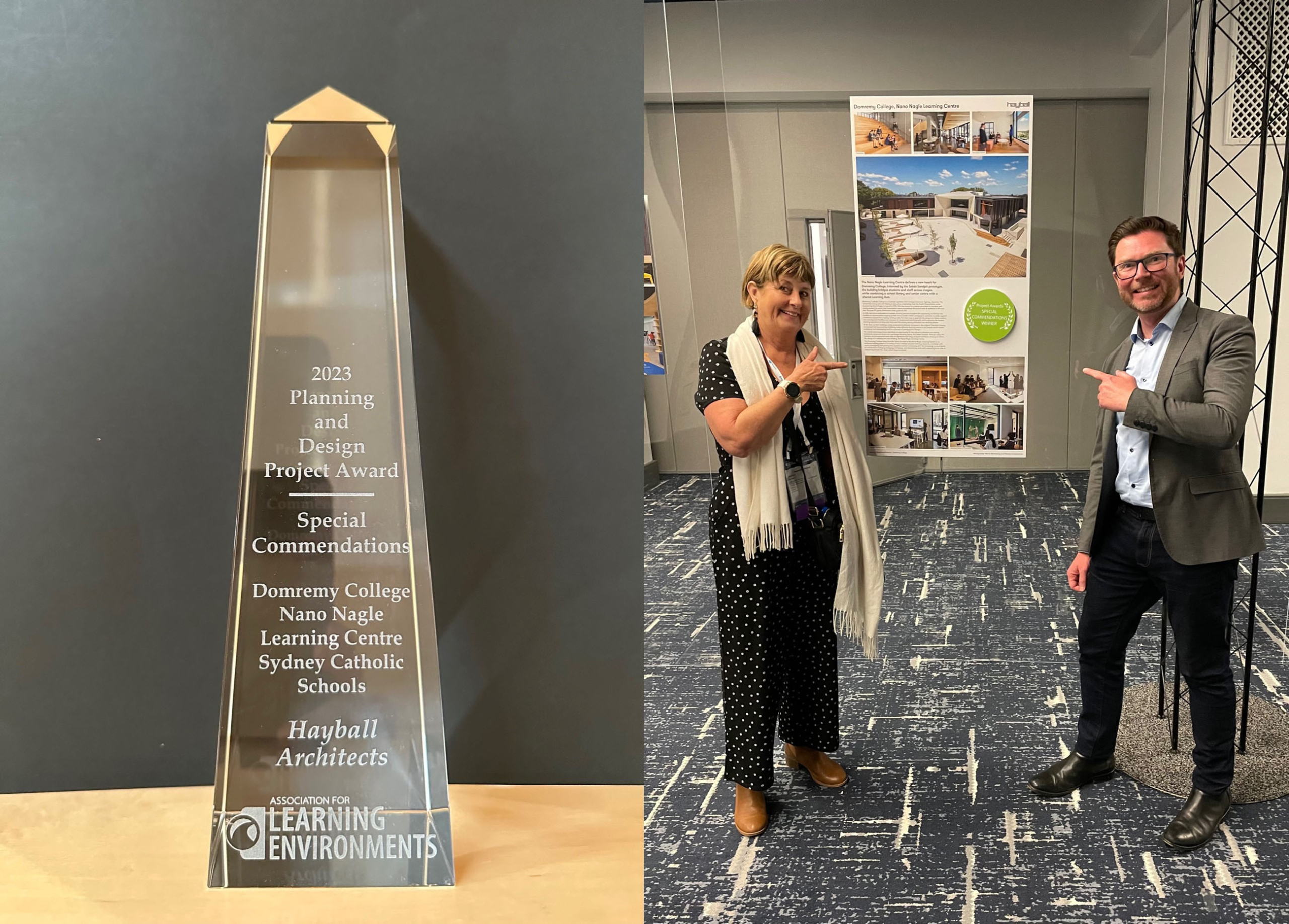 Hayball wishes to thank the jury for the acknowledgments and would like to congratulate the entire team.
Client: Domremy College
Architect: Hayball
Builder: Reitsma Constructions
Education consultant: Dr. Ben Cleveland
Civil & Structural: Enstruct
Structural: Northrop Consulting Engineers
ESD & Services Consultant: Cundall
Landscape: Tyrrell Studio
Acoustic: Marshall Day Acoustics
AV: The P.A. People
Project Manager: Impact Group
Building Surveyor: LTS Lockley
Cost Consultant: Altus Group
Cost Consultant: Slattery
Building Surveyor: Steve Watson & Partners
Access Consultant: Morris Goding Access Consulting
Town Planner: Urbis
Traffic: Anton Reisch Consulting, PDC Consultants
Waste management: The Mack Group
Arborist: Mc'Ardle Arborcultural
Geotechnical & environmental engineer: JK Geotechnics