Hayball has a strong history of utilising every graphic tool available to us in expressing design to clients, industry and within the practice. As much as we appreciate the amazing abilities of technology to assist with visualisations, we also embrace a thriving culture of hand-drawing within the practice. This dying art is advocated across all levels of the practice, and encouraged through the #drawingoftheweek initiative championed by our Brisbane Studio.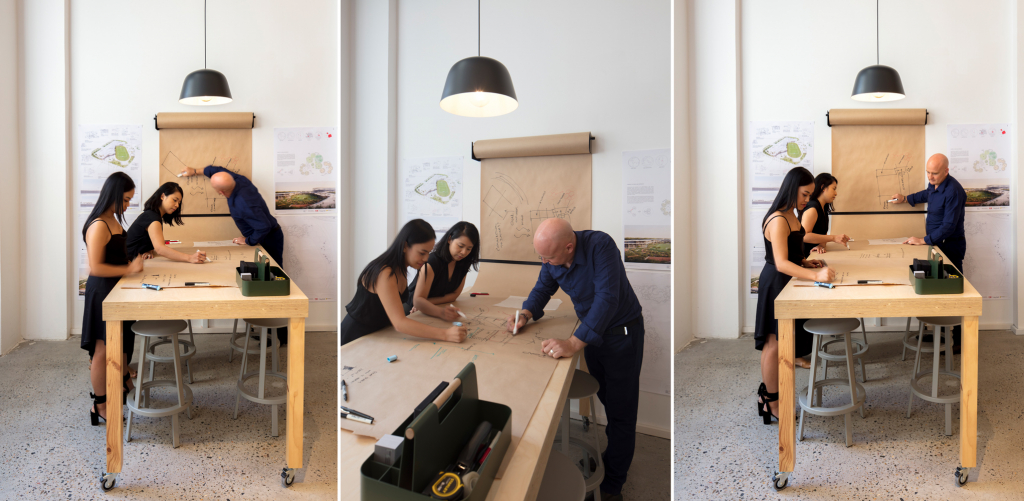 Since its inception, the Hayball Brisbane studio has piloted the #drawingoftheweek initiative, which will be showcased across Hayball's social media weekly, and implemented as an internal showcase across all studios monthly. Simply sharing drawings across the studios has multiple benefits in terms of our design culture, communication, collaboration and creativity. Drawings range from conceptual sketches, to fine line exploratory drawings, models, photographs, prototypes, technical drawings, details and mark-ups of a range of typologies. Graham Legerton, Principal of our Brisbane studio notes: 'Drawing of the week' is a simple yet absolutely critical aspect of what we do. Learning from different techniques, technologies and explanations of various design communications is a joy for all of our team – everyone contributes. It is a natural and integral part of our creative studio that results in many benefits to our clients and people who inhabit and experience their projects.
Works from the initiative are being archived on this page, as well as being curated into an exhibition which will be held in the Brisbane studio in February next year to coincide with their official opening. This exhibition will include content from Hayball's 'Space, Time and Existence' exhibition that was featured at this year's Venice Biennale. Subscribe to our e-news at the bottom of this page to stay in the loop, and follow us on social media via the links below.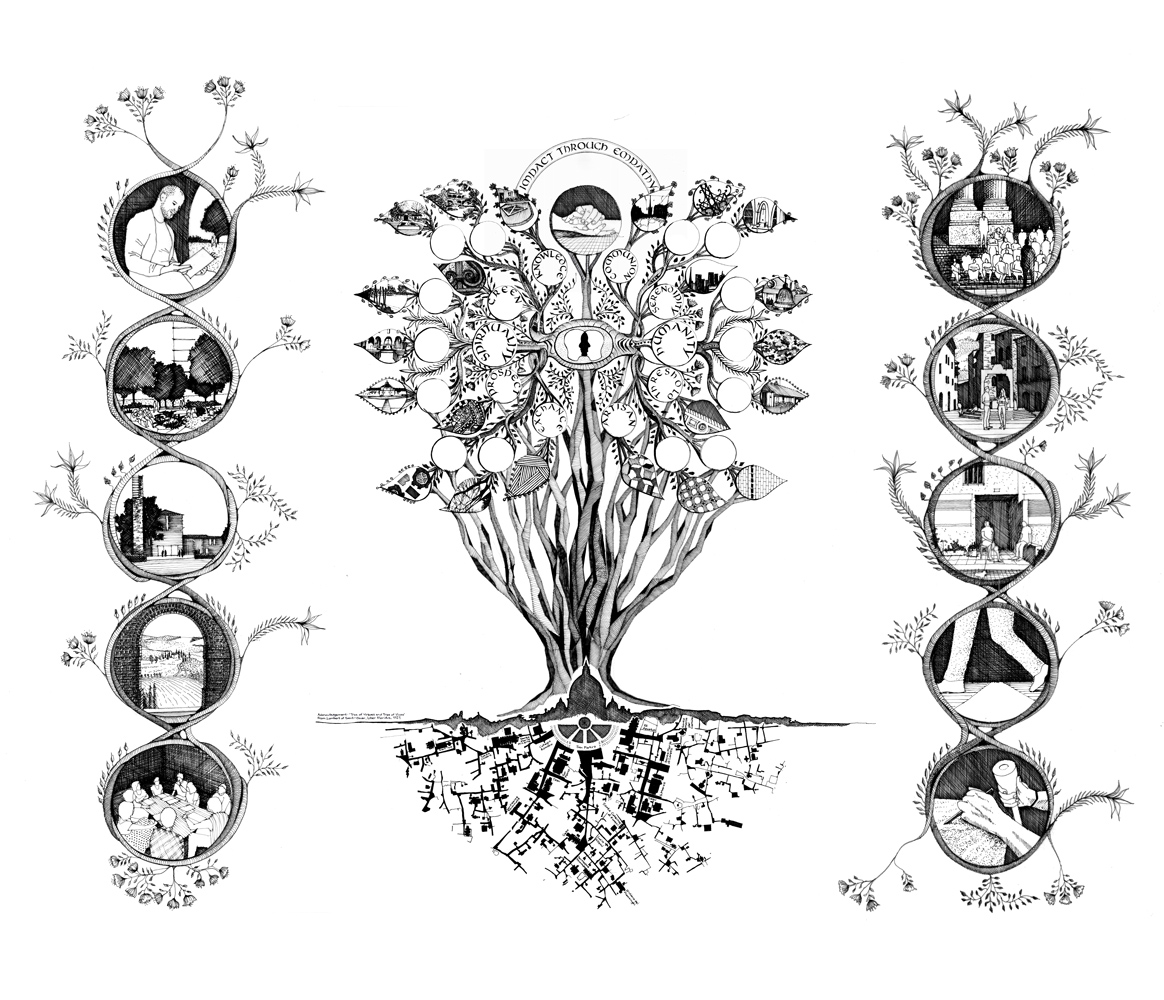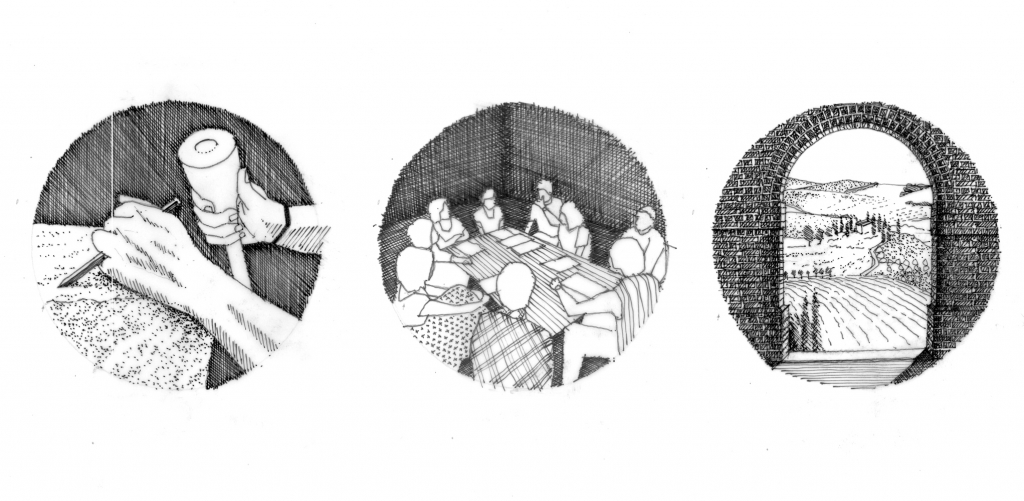 FUTURE HISTORY – An exploration of a national australian universities soul fused with character traits of village – all centred around the importance of 'impact through empathy' and the desire and compassion of seeing life through the eyes of others. Blanks depict future promise, unifying a national gaze through social sustainability.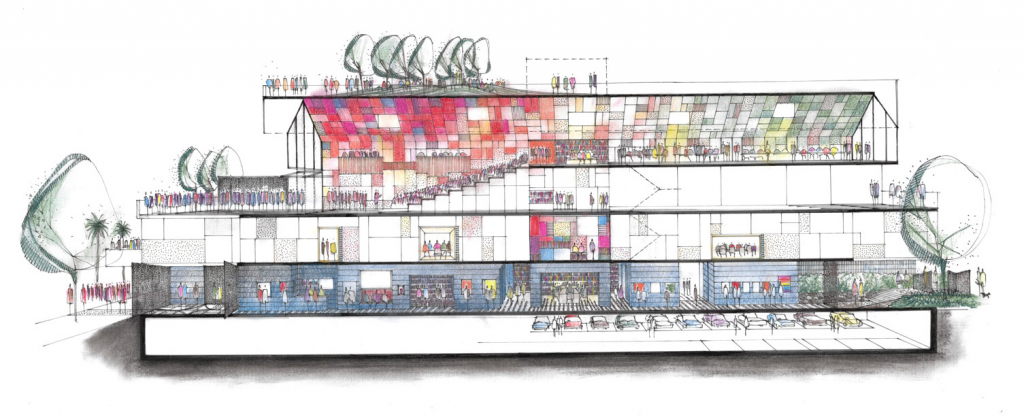 Concept sketch for the proposed design of the Victorian Pride Centre